Help us support our community, your community with nutritious food everyday! Donate Today!

Food Gatherers is the food bank and food rescue serving the 1 in 7 struggling with hunger right here in Washtenaw County. Every dollar you give provides 3 meals for food insecure individuals, children, families, and seniors in our community.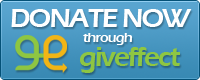 "When you dance, your purpose is not to get to a certain place on the floor. It's to enjoy each step along the way." - Wayne Dyer











Thank you for visiting our
website!